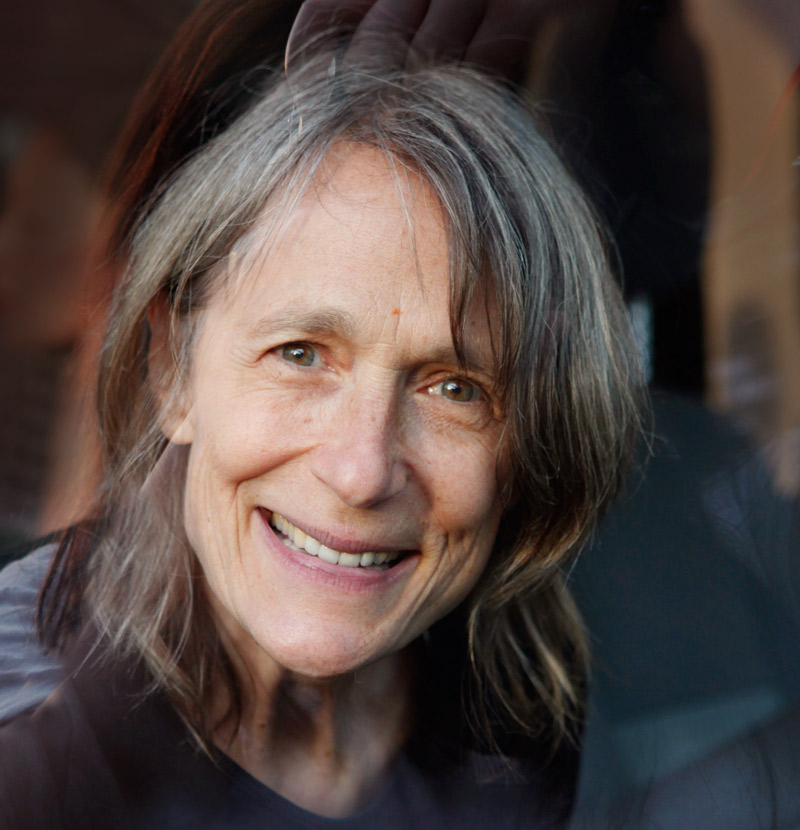 Nora Jacobson
Writer, Director, Producer, Editor
Nora is an award winning filmmaker whose films include "Delivered Vacant" (New York Film Festival, Sundance), "My Mother's Early Lovers" (Ajijic Festival Internacional de Cine, Maine Int'l Film Festival Audience Award), "Nothing Like Dreaming" (Lake Placid Film Forum Best of Fest, Hearts & Minds, Maine Int'l Film Festival) and the collaborative 6-part film series "Freedom & Unity: The Vermont Movie" which recently was featured on Vermont PBS and Maine PBS. She is the recipient of a Guggenheim Fellowship among other awards. Raised in Vermont and Paris, France, she graduated from Dartmouth College and holds an MFA in film from the School of the Art Institute of Chicago. She is devoted to telling stories of cultural diversity and place.
Eric Chatterjee
Line Producer/ First A.D.
Eric is a freelance multimedia designer, camera operator and filmmaker. He was a co-founder of the Southern Ohio Filmmaker's Association, and served on its board of directors. Eric has worked in radio, print, Internet, TV, film, and advertising and worked on projects for Michael Bay, Stephen King, Sam Raimi, and Martha Stewart. As a camera operator he has shot TV shows for ABC, Discovery, FOX, National Geographic Channel, USA and others. He won a Philo T. Farnsworth award for excellence in broadcasting. Currently he teaches classes in the Communications Department of Northern Kentucky University.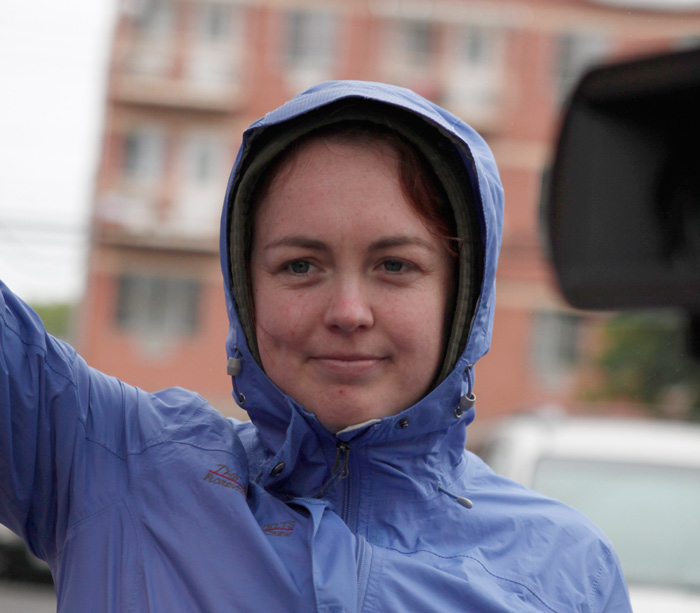 Emma Mullen
Production Coordinator/Associate Producer
While not working on her own projects, Emma free-lances in media production and management, including working with Emmy Award-winning filmmaker Ken Burns, and as the Post-Production and Outreach Coordinator for ``Freedom and Unity: The Vermont Movie``. Emma was the Festival Coordinator for iWRIF Transmedia Festival. She has also worked as the Production Coordinator for Academy Award-winners Fisher Stevens and Mark Monroe (The Cove), and on the Sundance Award-winning documentary: "Tibet in Song", directed by Ngawang Choephel. Emma's passion for film has risen from a deeply rooted love for travel and culture. Her experiences abroad fuel her desire to combine filmmaking and cultural exchange, and use them as tools for building a stronger global community.
Antoinette Jacobson
Co-Producer, Production Designer, Art Director
Antoinette is a sculptor and site-specific multi-media artist. Her production design can be seen in theater and films, including "Brief Reunion", "My Mother's Early Lovers", "Nothing Like Dreaming", as well as "The Hanji Box". She is known for The Fire Organ, a large portable sculpture that makes mesmerizing sounds when flames are applied to its pipes.
Suhyeon Kim
Production Designer, Art Director, Korean Co-Producer
Suhyeon Kim has been a production designer on many Korean films including "Tale of Two Sisters", is a floral arranger and designer, and teaches art to people with autism.
Jane Applegate
Consulting Producer
Jane is an award-winning producer with more than 25 years experience in TV, film and corporate video. Recently, she has focused on producing films by women. Last year, she produced ``To Keep the Light,`` a historical narrative about a female lighthouse keeper in 1876, shot on an island off the coast of Maine, written and directed by Erica Fae. She also produced ``Icarus Stops for Breakfast,`` a short romantic comedy directed by Abigail Z. Bess, written by Holli Harms. In August, she produced ``Unfinished,`` a short drama written and directed by JP Pacca shot on Shelter Island, NY. Applegate is an active member of the Producers Guild of America and NY Women in Film and Television. She lives in Brooklyn.
Bill Stetson
Executive Producer
Bill Stetson is a film producer, and environmental and political adviser. He has produced several documentaries, including the PBS AIDS feature, "A Closer Walk" (2006), and, most recently, served as executive producer for the award-winning "Wisconsin Rising", "Superhouse" and "Sabra". In 1996, he established the Vermont Film Commission and served as its president for a decade. For the past five years, Bill served as the Consulting Director of External Affairs for the Environmental Film Festival in the Nation's Capital. He now serves on EFF's board of directors, as he does for White River Indie Festival. In April 2011, he was appointed by the White House as a member of the President's Advisory Committee on the Arts (PACA). Bill has served on several media, foundation, and environmental boards, including the founding board of the Harvard University Center for the Environment, where he received a bachelor's degree and studied at the Graduate School of Arts and Sciences.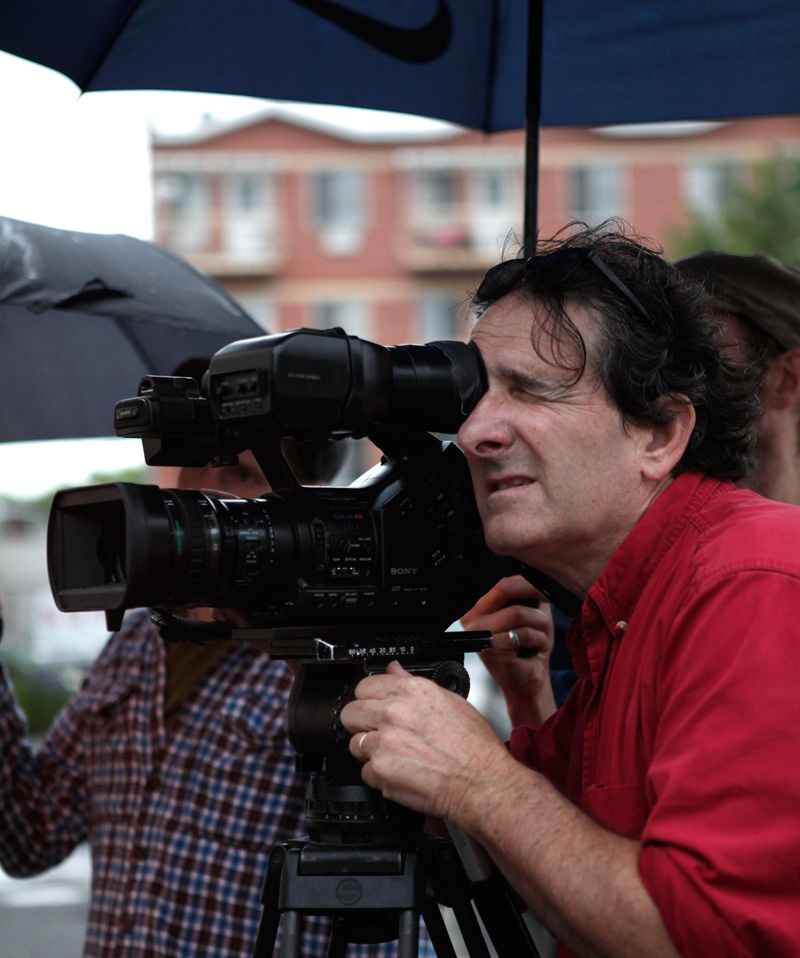 Andy Reichsman
Director of Photography, Gaffer
Andrew Reichsman has worked in film and video for over 25 years. He has produced, among other things, a feature film,"Signs of Life", with a cast that includes Arthur Kennedy, Kathy Bates and Mary Louise Parker (now streamable on Amazon); television specials with Laurie Anderson and Eric Bogosian; documentaries on many subjects, including Duke Ellington and Leonard Bernstein, rock videos (John Cougar Melloncamp, Billy Joel, Chicago, etc.); and many other forms. He production managed the award-winning documentary, "Crumb". He currently writes, produces, shoots and co-directs documentaries and other projects with his wife Kate Purdie at Ames Hill Productions in Marlboro. Inexplicably, his greatest renown may come from a letter he wrote to Car Talk, ``The Andy Letter``: http://www.cartalk.com/blogs/staff-blog/andy-letter-revisited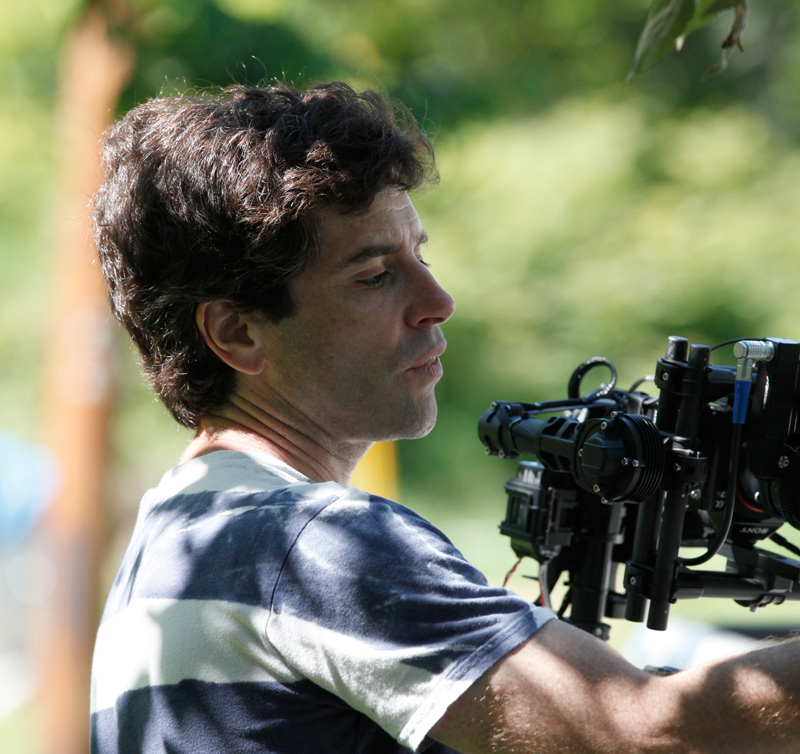 Ben Silberfarb
Director of Photography
Ben Silberfarb has a distinct and layered visual style. He often uses older and rare lenses to create textured visual stories. Ben is an experienced camera operator/DOP, writer and director. His projects range from the production of feature films (Brief Reunion, www.briefreunion.com) to television commercials and everything in-between. His production company (Silberfarb-Films) is in pre-production for it's second feature film. See: bsilberfarb.com for more information.
Tyler Gibbons
Sound Recording, Composer
Ty Gibbons has scored many feature films, feature-length documentaries, shorts, art films, and radio and media pieces, including ``The Forest for the Trees`` (Sundance Channel, Human Rights Watch International Film Festival), The Barkley Marathons (Hot Docs; Best Documentary Audience Award, Austin Film Festival), and the six-part, multi-filmmaker documentary ``Freedom and Unity: The Vermont Movie``. Ty built his own workspace, Red Heart Studios, in Marlboro, VT, where he has recorded with Beth Orton (Anti), and engineered music and audio for The Criterion Collection and the International Labor Organization. Ty is also co-founder of Red Heart the Ticker, an indie-folk band that tours nationally, has garnered praise from the New York Times, Pitchfork Media, No Depression, and has been featured on NPR's Weekend Edition.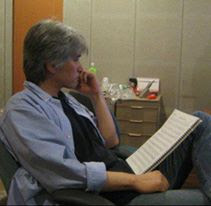 Shiwoo Lee
Composer
Shiwoo Lee is a Korean composer of renown who has composed scores for many Korean TV dramas and films. Shiwoo Lee is a composer/producer in Korea. His original sound tracks for Korean T.V. and narrative films include Dae Jang Geum, Huh Jun and White Tower.
J.P. Pacca
First Assistant Camera
J.P. hails from Brazil. He is a recent graduate of Brooklyn College, and recently finished production on his thesis film, "Unfinished".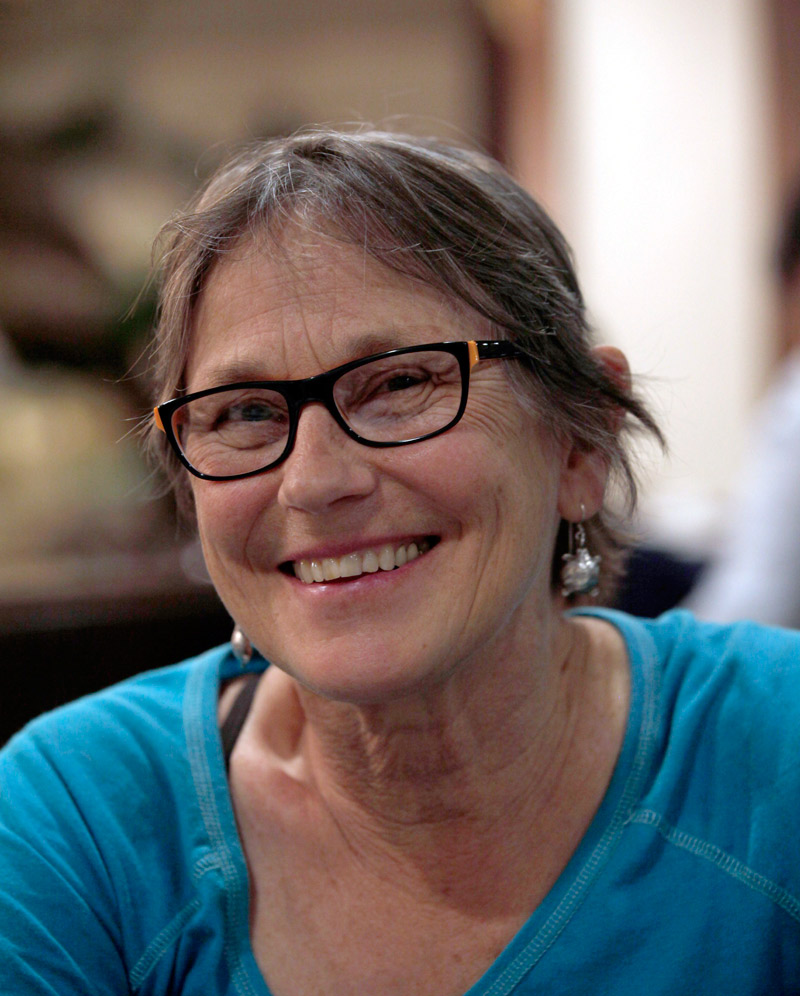 Kate Cone
2nd Assistant Camera
Kate has been making documentary films since 1977 as Windy Bluff Productions. Her specialty has been shoe string budgets and wild adventures, which include sailing to Leningrad for Glasnost, traveling to Mexico for puppets, helping launch Cindy Pierce's sex comedy act and working with Nora Jacobson in various capacities. Kate is now exploring less computerized interfaces with paintbrush and pastel stick, sleeping bags and bicycles. She wishes she was as clever as Andy Reichsman and recommends that you listen to his Click and Clack link.
Yunjung Lee
Wardrobe Designer, Art Director
Yunjung Lee is a costume designer for Korean National Theater among other prestigious Korean performing arts organizations. She attended Carnegie Mellon University.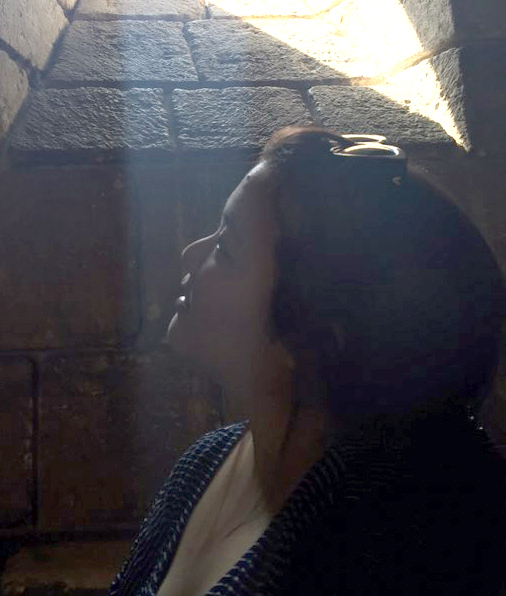 Seung Eun Lee
Still Photographer, Art Department P.A.
Eun is a recent graduate of high school in Seoul, and will be attending art school in London next year.
Susan Sorenson
Make-up
Susan is a Licensed Esthetician and Professional Skin Therapist. She is the owner of AboutFace Skin Therapy in Lebanon, NH, and focuses on restorative skin health for women, men and teens. Her services include professional and corrective makeup for bridal, film and theater productions.
Mike Schlenoff
Driver, Production Assistant
Mike Schlenoff, affectionately known as Schlenny, is an independent songwriter and musician. Raised on and roused by 20th century popular music, Schlenny's style evokes sentiments of American roots, traversing the rhythms of Tin Pan Alley, the visceral storytelling of country music and the grit of rock & roll. In 2014, he released his debut solo album Muse's Morals. Now touring throughout New England, Schlenny combines soul and study to create fun and informed live music. http://schlennymusic.virb.com
Chris Martin
Driver, Production Assistant
Chris is a free-lance photographer and works in the New York film industry.
Laura Cooley
Production Assistant
Laura is a filmmaker and acupuncturist.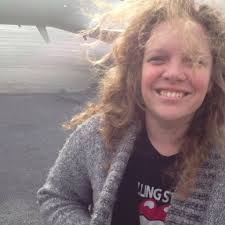 Nancy Heyl
Wardrobe Consultant
Nancy is a wardrobe designer for many films and web-based series, including "Parmalee".